Less than 2 weeks until we play!
emerge 2.0
three new short digital theatre works
Artistic Director: Dr David Fenton
Written, designed, produced and performed by the
2020 Bachelor of Performance graduating students
In 2020, the annual AIM Dramatic Arts Emerge New Short Works Festival
moves to the online performance space to reinvent itself as emerge 2.0.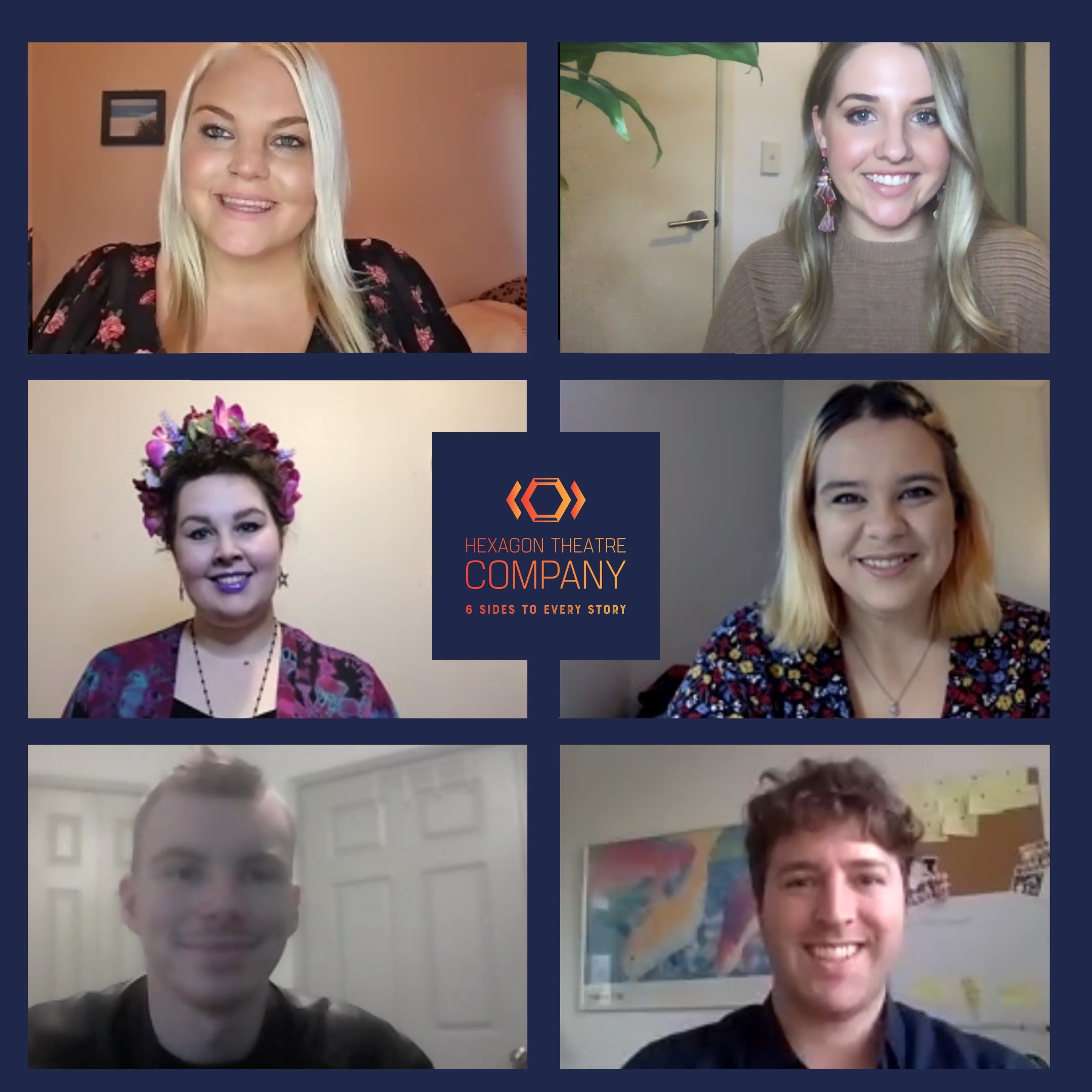 This digital theatre showcase is powered by 2020 Bachelor of Performance graduating students Alexander James Langley, Alexi Woronowicz, Jake Cain-Roser, Maggie Thomas, Sally Hill and Stacey Parviainen as Hexagon Theatre Company, under the artistic direction of Dr David Fenton .
Challenging rehearsal and performance parameters to keep creating during lockdown, the company has worked intensively together over the past three months to develop works that harness theatre and film techniques and technology to offer audiences a different type of interface.
Turn off Netflix and spend the night with three exciting new short works from six brand new theatre artists.
ENABLED by Maggie Thomas 
What are you willing to do to get what you want?  
A moment of weakness. Two people are thrown into the dark world of social media with dangerous repercussions.  After losing his job, a man creates an app to scam people for money in order to pay his overdue bills and keep his family together. But when an innocent young girl takes the bait, this opens the door to a much bigger problem. ENABLED highlights the blurred morality behind the world of modern technology.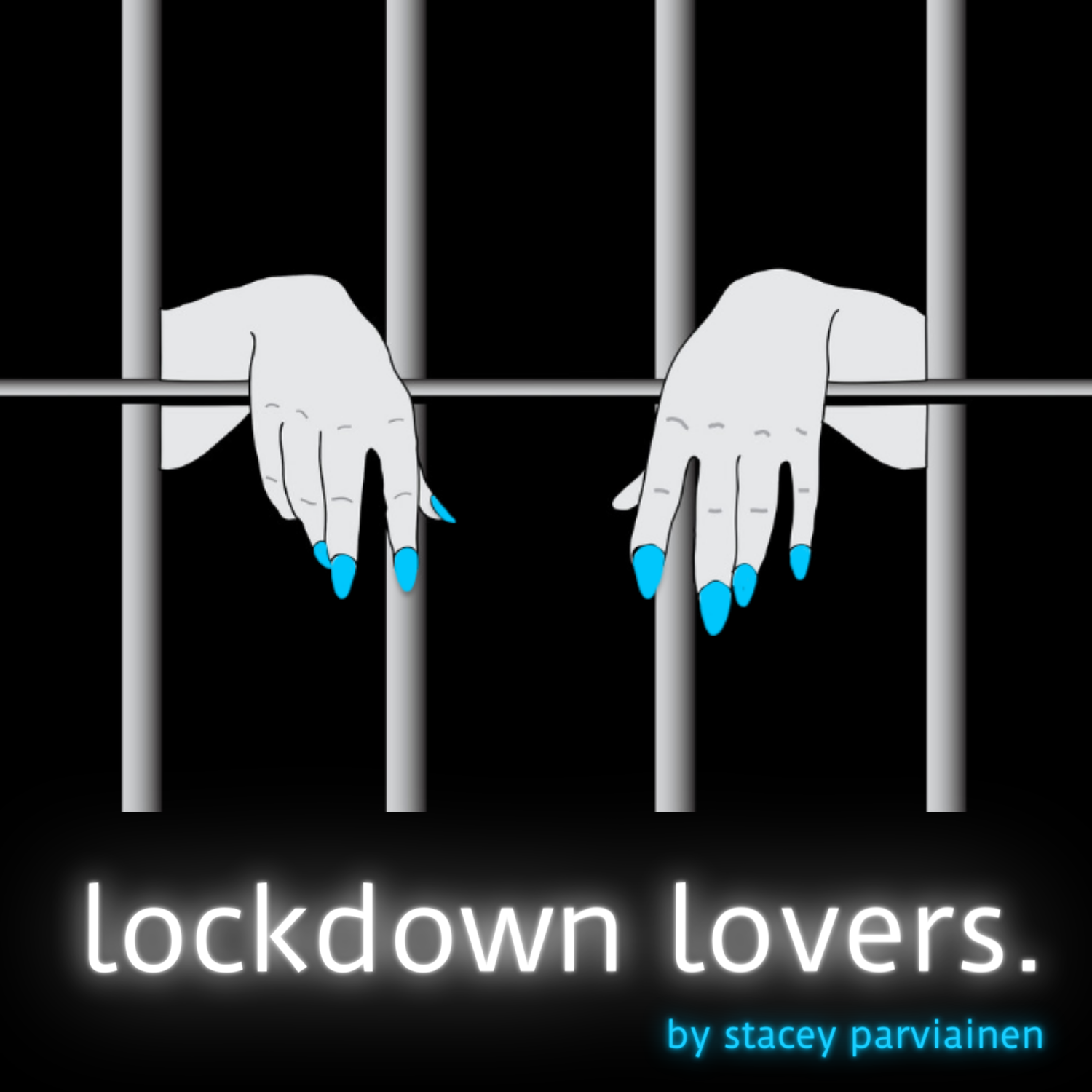 LOCKDOWN LOVERS by Stacey Parviainen
Could you survive two months locked up with a stranger and find love?
When the world is socially distanced, how are you supposed to find the one? Host Alyssa, James the model plane specialist, Sophia the fame wannabe, Clara the hopeless romantic, Hannah the cynical loner and Alex the commitment phobe flirt all battle it out to take home the ultimate prize. A riff on reality TV dating shows, LOCKDOWN LOVERS follows six people in their desperate search for love.
THE OLD WORLD by Jake Cain-Roser
How will you be remembered?
Faced with insurmountable odds, how do you find the strength to keep going? The COVID-19 virus has taken over, food and water are scarce and people have resorted to violence over order. In this new kill or be killed world, how can you survive?THE OLD WORLD tells the story of four friends and what they leave behind to show the world that they existed.
Playing online for three performances only:
Wed 12th August, from 7pm
Thurs 13th August, from 7pm
Fri 14th August, from 7pm
Festival Ticket (Access to all three shows)
Tickets between $0 and $25 (choose what you pay)
All ticket types will give access to the three performances in the showcase.
Instructions for digital access will be forwarded after ticket purchase via email.

Running time
1 hour (approx. 20 min per show)
Rating
This production is recommended for patrons over the age of 15.
It contains coarse language, adult themes and simulated violence.
Where:
Online
emerge 2.0 is a digital theatre event delivered by the
AIM Dramatic Arts Vimeo platform which requires
the audience to watch all three performances online.
Why?
This performance season benefits graduating students of the Bachelor of Performance,
with proceeds going towards their final 2020 Acting showcase.
Questions?
dramaticarts@aim.edu.au or (02) 92195412